Go Global via LinkedIn

Julia Tarasova

Aug 21 — Sep 11

Sign up
Program Description
LinkedIn, the world's largest professional social network, plays a main role in connecting companies with candidates, facilitating negotiations, and attracting investors. Our course focuses on optimizing your LinkedIn profile to maximize its effectiveness in achieving your goals.
This course is designed for individuals seeking job opportunities or looking to expand their international business connections. Over two weeks, you will enhance your profile with the guidance of an experienced recruiter through a combination of pre-recorded video master classes and online consultations, either in a group setting or individually (depending on your chosen package).
With the package offering individual consultations, you will receive additional support to:
Craft an impactful resume
Optimize your LinkedIn profile
Write compelling cover letters
Prepare for interviews at MAANG companies (Meta, Amazon, Apple, Netflix, Google)
Find employment in the USA with relocation prospects
Create an exceptional portfolio
The schedule for online consultations will be determined collectively with the group or individually, ensuring you don't miss any valuable insights.
Join us to stay ahead of the curve!
For any inquiries: info@artclever.com
About Instructor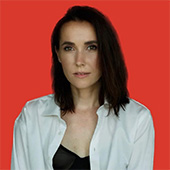 Julia Tarasova
Our instructor Julia Tarasova (California, US) — is an accomplished recruiter with 15+ years of experience, known for successfully building hiring processes for top international companies such as Picsart, Gridgain Systems, Zeptolab, XOR, and more. In recognition of her outstanding achievements, she received the WOWHr award in 2020 for her exceptional recruitment efforts, surpassing 1100 IT specialist hires a year.