Design Career Journey

Masterclass by Architect, Designer, Urban Planner, and Educator Tatiana Berger

Coming soon

Sign up for the course
About the Course
The program is created for future architects, students and their parents, and architectural and urban designers — young professionals worldwide. This program gives you a personalized mentorship, meets you with professional architects, designers, and professors from the U.S., Western Europe, England, and Latin America, and helps you to get relevant skills and knowledge to upscale your opportunities, improve your portfolio and CV to make a quality jump, choose a path you will be happy with, and have a career you will be proud of.
During the course, you will have a few live sessions with architects in addition to your group chat communication, text feedback, and portfolio review.
About Professor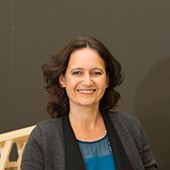 Tatiana A. Berger
Tatiana A. Berger is an award-winning architect, urban designer, and educator. She holds a Master of Architecture degree from Princeton University and a B.A. in Architecture from the University of California, Berkeley.
Ms.Berger has over 30 years of international experience in professional practice and education. She has worked as an urban designer and architect in the U.S., Russia, Portugal, Spain, and Austria.
Built works, in collaboration with the office of Alvaro Siza Architects, Portugal. Photos on the NSAD web page by Fernando Guerra. Projects were published in Domus, El Croquis, Detail, GA, Japan Architect, and A+U.
The plan for Chiado, Lisbon, and the Library in Viana do Castelo won several international awards, and plans for Ostozhenka District in Moscow were exhibited at the Venice Biennale. Berger was Executive Director of the Sochi Olympics for ILF Engineers, Innsbruck and Moscow. In this position, she coordinated the work of architecture and engineering firms in Russia, Austria, and Canada. In addition to architecture, her experience in professional practice includes landscape design and urban planning, furniture/product design, and construction administration.
Ms.Berger was an Associate Professor of Architecture and Urbanism at the NewSchool of Architecture & Design in San Diego from 2013-2022. Her students have won design awards in San Diego, including the Architecture at Zero Award, C.A.S.H. School Design Awards, and the AIA Student Awards.
A member of the ANFA Advisory Council since 2018, she has developed a new curriculum in architectural and urban theory with a focus on ANFA themes.
Tatiana is Liaison for Education for ANFA. In the summer of 2020, she created ACE (ANFA Center for Education), an international group of educators, who specialize in diverse topics in neuroscience/cognitive science for architecture and who wish to develop new courses or programs in NfA. ACE currently has 70 members from 16 different countries and meets four times per year. In addition to assisting educators who are part of ACE, Berger advises Master's Thesis students working on topics in Neuroscience for Architecture at the NewSchool of Architecture and Design and at the GSD, Harvard University.
Ms.Berger is co-founder and co-director of the Compostela Institute, a transdisciplinary laboratory for research and education in environmental design, providing courses and workshops in sociology, psychology, philosophy, anthropology, cultural studies, and building crafts each summer since 2010 in Santiago de Compostela, Spain.
Berger has lectured internationally on topics, in theory, urbanism, architecture, neuroscience for architecture, and transdisciplinary design education. She was an invited juror and guest speaker at ETH Zurich, Porto School of Architecture, NAAD Venice, Moscow Architectural Institute, Princeton University, and the Graduate School of Design at Harvard University.
Ms.Berger speaks English, Spanish, Portuguese, and Russian.
The Course Program
Module 1

1.1. What you will learn in this course

1.2. Tasks and responsibilities of the architect, designer, and educator in the 21st Century

1.3. Thinking outside the box to craft your personal journey

1.4. Professor's story: education, internship, international professional practice, teaching, consulting, and business

1.5. Case Studies: CV and introduction to storytelling

Module 2. Career Paths

2.1. Architect/Designer

2.2. Landscape architect/Urban designer

2.3. Consultant/Curator

2.4. Educator

2.5. Jobs forecast and current trends

2.6. Skills needed

2.7. Interviews with architects and designers (select 3-4 of these)

Module 3. Tools in a Job Search

3.1. Art of communication

3.2. Networking & Social Media

3.3. Resume and CV

3.4. Cover Letter

3.5. Job posts

3.6. Critique: Resume and Cover letter

Module 4. The Portfolio

4.1. The mission statement

4.2. Big idea: how to start

4.3. Structure

4.4. Graphics

4.5. Writing and proofreading

4.6. Critique: Portfolio (with architect guests)

Module 5. Success Stories. Case Studies & Interviews with Young Professionals

5.1. Architect

5.2. Designer

5.3. Consultant/business-owner

5.4. Educator

5.5. Influencer
Learning Process
Training takes place remotely.
Video lessons are available at any time convenient for you. You receive a link to access the first unit and you can view the lessons any number of times and at any convenient time within the duration of the course;
You will get access to the course review no later than 9:00 (MSC) on the appointed day of the course start.
During the whole term of the course, you receive technical support: notifications, reminders, answers to technical questions, technical assistance.
Video tutorials contain practical tasks.
Some lessons are available only after completing the practical tasks of the previous lessons;
For each lesson of the course, you have the opportunity to consult a teacher on the course feed by attaching a file, a photo or by simply asking a question.
Photograph work for assignments and publish them on the feed of the lesson page under the video.
Complete assignments at any time convenient for you during the course;
The teacher comments on the completed tasks, points out mistakes, approves or asks for work to be resubmitted.
Until the teacher accepts a practical task for some lessons, you cannot continue learning in the next block (stop-lessons are marked accordingly). In extremely exceptional cases, the course administrator can grant you access to the block or the whole course after the treatment;
You communicate with the teacher all the time; he/she will answer all questions. Do not expect the presence of an online teacher permanently.
The teacher has the right not to respond to messages on social networks or through other means of communication, except for a chat on the Artclever platform;
After the course of the educational institution-partner Artclever you get an official certificate (with links to all partners).
In the near future, courses will have subtitles in Russian and English, and an online chat translator.
At the end of the beta testing period, the site will be available in English and in Chinese.
You have the opportunity to extend the access to video lessons for 7 days, without communication with the teachers and without the possibility of sending new works.
Refund Guarantee.
We guarantee a refund at your request. You can claim a refund within 48 hours of the course beginning. If the course is made by Artclever, you need to submit a request for a refund by writing to info@artclever.com. If the course is made in conjunction with a partner, you must contact the administration of the partner institution during business hours.
ATTENTION: the payment system commission is 1 - 5% of the payment amount depending on the method of payment and is not refundable.
Early Bird Registration!
Leave your email to get – 15% OFF