Course Description
Unlock your architectural potential with the powerful duo of SketchUp and Photoshop. Join expert instructor, Sofia Wolfson, as you delve into the art of designing a beautiful country home. In this course, you'll master the basics of SketchUp and apply your newfound skills to create a modular design, including a stunning interior visualization with lighting scenarios. Enhance your project even further with expert techniques in Photoshop, including projection collage methods. Take your architecture skills to the next level with this comprehensive and engaging course.
What you get from the course?
Learn to efficiently use the basic SketchUp functions, upload and download additional extensions of the program;
Get more information about how to connect SketchUp to the global geodatabase, and upload designer furnishing from an online library;
Implement knowledge in exterior and interior of the existing modular low-rise Dubldom building project;
Examine the methods of collage presentation and projections design in Photoshop;
Get the ready solutions and recommendation to visualize and present future projects.
Lecturer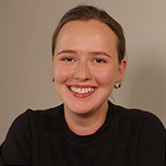 Sofia Wolfson
An architect and a practiced SketchUp lecturer for both Russian and foreign students. Sofia has experience of working in the Czech branch of the Chapman Taylor – the international ream of architects. Sofia also holds international certificates: ESSE (the architecture school in Prague, Czech Republic) and INNES (Vienna, Austria).
Course Program
Module 1: Introduction to SketchUp

1.1. SketchUp and its scope of application

1.2. SketchUp customization for Windows

1.3. SketchUp customization for Mac

1.4. Main modeling principles: Large Tool Set and keyboard shortcuts

1.5. Copies and duplications

1.6. Groups and components

1.7. SketchUp Solid Tool

1.8. Assignment №1

1.9. Saving the results

Module 2: Groups, Components, and Scaling

2.1. Assignment №1 check.

2.2. Groups and components, their differences and advantages

2.3. Outliner

2.4. Installing additional plugins

2.5. 1001 bit plagin.

2.6. Curve maker plagin

2.7. Assignment №2

Module 3: DUBLDOM

3.1. DUBLDOM. Brief account

3.2. Plan import and scaling

3.3. Module support structure. Component creation

3.4. Component edition to not a standard module

3.5. Windows openings shaping

Module 4: Geo Location and Materials

4.1. Import of open GPS data from Cadmapper

4.2. Layers in SketchUp on the example of Cadmapper data

4.3. Terrain modeling in SketchUp

4.4. Textures (Windows & Mac)

4.5. 3D Warehouse – furniture

4.6. Continuing work with DUBLDOM. External building cladding

4.7. Internal building cladding

4.8. Building areas on terrain

4.9. Interior content

4.10. Exterior design details

Module 5: Orthogonal Projections

5.1. Views and sections

5.2. Style settings

5.3. Scene settings – plan, sections, sweep, facade, interior

5.4. Renderings creation

5.5. Placing drawings in LayOut

5.6. View modes in Photoshop

Module 6: Photoshop

6.1. Interface in Photoshop

6.2. Files downloads

6.3. Layers

6.4. Masks

6.5. Brush tools

6.6. Sweep design

6.7. Facade design

6.8. Interior design

6.9. Exterior design

6.10. Changes Upload

Module 7: Results Finalizing

7.1. Designs finalizing in LayOut

7.2. Link between SketchUp and other programs

7.3. Summing up and recommendation for future projects
Learning Process
Training takes place remotely. Video lessons are available at any time convenient for you. You receive a link to access the first unit and you can view the lessons any number of times and at any convenient time within the duration of the course;
You will get access to the course review no later than 9:00 (MSC) on the appointed day of the course start.
During the whole term of the course, you receive technical support: notifications, reminders, answers to technical questions, technical assistance.
Video tutorials contain practical tasks. Some lessons are available only after completing the practical tasks of the previous lessons;
For each lesson of the course, you have the opportunity to consult a teacher on the course feed by attaching a file, a photo or by simply asking a question. Photograph work for assignments and publish them on the feed of the lesson page under the video.
Complete assignments at any time convenient for you during the course;
The teacher comments on the completed tasks, points out mistakes, approves or asks for work to be resubmitted. Until the teacher accepts a practical task for some lessons, you cannot continue learning in the next block (stop-lessons are marked accordingly). In extremely exceptional cases, the course administrator can grant you access to the block or the whole course after the treatment;
You communicate with the teacher all the time; he/she will answer all questions. Do not expect the presence of an online teacher permanently.
The teacher has the right not to respond to messages on social networks or through other means of communication, except for a chat on the Artclever platform;
After the course of the educational institution-partner Artclever you get an official certificate (with links to all partners).
In the near future, courses will have subtitles in Russian and English, and an online chat translator.
At the end of the beta testing period, the site will be available in English and in Chinese.
You have the opportunity to extend the access to video lessons for 7 days, without communication with the teachers and without the possibility of sending new works.
Refund guarantee.
We guarantee a refund at your request. You can claim a refund within 48 hours of the course beginning. If the course is made by Artclever, you need to submit a request for a refund by writing to info@artclever.com. If the course is made in conjunction with a partner, you must contact the administration of the partner institution during business hours.
ATTENTION: the payment system commission is 1 - 5% of the payment amount depending on the method of payment and is not refundable.