'In Artist's hand'

This unique technique is used in the academic educational field of fine arts. It includes you using the 'hand' of a selected artist through copying their work.

4 dec — 8 jan

Sign up for this course

'In Artist's hand'

In this course we'll take a deeper look on the masterpieces of Valentin Serov, Vincent Van Gogh, Henri Matisse, Alphonse Mucha, Giorgio Morandi, Kazimir Malevich, Mark Rothko.

4 dec — 8 jan

Sign up for this course
What is the course about?
The flagship course of the international educational online platform Artclever.
The practical course is devoted to the effective acceptance of the technique of copying the style of the work of the Great Masters, namely the seven largest world artists, representatives of different countries, cultures and trends in the visual arts and includes short lectures, master classes and assignments on graphics and painting with full consultation of the teacher in for six weeks. You will find out what is common between the Russian realist, the Netherlands post-impressionist, French fauvist, Czech illustrator, Russian suprematist, Italian metaphysician and American abstract expressionist.
For whom?
This course is suitable for beginners, as well as for those who already have certain skills in the visual arts. So do not be afraid, you will succeed! It will be a unique, vivid journey, immersion in the cultural context.
What are you getting?
Based on my teaching experience, and with deep respect for these great names, I carefully designed the program so that you could not just create a beautiful picture, but really understand the styles and techniques, the material, get professional skills, as if you Learned directly from these Masters!
Within the framework of the course we work in the techniques of graphics, painting, illustration. And besides making copies you will create several individual creative works. As a result - in a month and a half you will create 7-10 full-fledged works, get to know more closely with post-impressionism, expressionism, classical Russian school graphics, modernism, Suprematism and minimalism, and I have no doubt that you will make a huge leap in your professionalism and capabilities. And definitely get a lot of fun!
The Teacher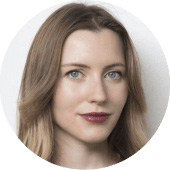 Maria Pokrovskaya
She graduated from the Architectural College, Architectural Institute (MArhI),
Institute of Problems of Contemporary Art I. Bakshtein.
She is very active where exhibitions are concerned and takes part in international art competitions.
Teaches at bachelor level in the Moscow Architectural School (MARSh)
and the British Higher School of Design (BVShD)
"This is a full-fledged individual distance learning. Within six weeks you will receive individual comments and clarifications to the works. You see the work of fellow students and the teacher's comments to them. "
Course Content
Introduction to the course.
Valentin Serov.
Practice: "Portrait of F. Shalyapin" (1905). Serov.
Task: a copy of V.Serov's work to choose from.
Vincent Van Gogh.
About brushes.
Practical: "Portrait of K. Rulen" (1988). Van Gogh.
Task: a copy of Van Gogh's work to choose from.
Henri Matisse.
Practical: "The Woman in the Hat" (1905). Matisse: A copy of Matisse's work to choose from. (Stop-lesson)
Alphonse Mucha.
Practical. "The Seasons and the Summer" (1896). Fly.
Task: own illustration in the style and technique of A. Much on the theme of feelings / emotions / times of year / time of day.
Kazemir Malevich.
Practical. Suprematist composition. (1930). Malevich.
Task: an independent composition on the theme of emotions / actions / portrait. (Stop-lesson)
Giorgio Morandi.
Practical. "Composition" (1942). Morandi.
Task: own production and painting in the style and technique of D. Morandi. (Stop-lesson)
Mark Rothko.
Practical: The White Center (1950). Rothko.
Task: creative work in the style and technique of M.Rotko on the theme of feelings / seasons / times of the day / message / calendar.
Final task.
Learning process
Training takes place remotely. Video lessons are available at 4 dec — 8 jan convenient for you. You receive a link to access the first unit and you can view the lessons any number of times and at any convenient time within the duration of the course;
You will get access to the course review no later than 9:00 (MSC) on the appointed day of the course start.
During the whole term of the course, you receive technical support: notifications, reminders, answers to technical questions, technical assistance.
Video tutorials contain practical tasks. Some lessons are available only after completing the practical tasks of the previous lessons;
For each lesson of the course, you have the opportunity to consult a teacher on the course feed by attaching a file, a photo or by simply asking a question. Photograph work for assignments and publish them on the feed of the lesson page under the video.
Complete assignments at 4 dec — 8 jan convenient for you during the course;
The teacher comments on the completed tasks, points out mistakes, approves or asks for work to be resubmitted. Until the teacher accepts a practical task for some lessons, you cannot continue learning in the next block (stop-lessons are marked accordingly). In extremely exceptional cases, the course administrator can grant you access to the block or the whole course after the treatment;
You communicate with the teacher all the time; he/she will answer all questions. Do not expect the presence of an online teacher permanently.
The teacher has the right not to respond to messages on social networks or through other means of communication, except for a chat on the Artclever platform;
After the course of the educational institution-partner Artclever you get an official certificate (with links to all partners).
In the near future, courses will have subtitles in Russian and English, and an online chat translator.
At the end of the beta testing period, the site will be available in English and in Chinese.
You have the opportunity to extend the access to video lessons for 7 days, without communication with the teachers and without the possibility of sending new works.
Refund guarantee.
We guarantee a refund at your request. You can claim a refund within 48 hours of the course beginning. If the course is made by Artclever, you need to submit a request for a refund by writing to info@artclever.com. If the course is made in conjunction with a partner, you must contact the administration of the partner institution during business hours.
ATTENTION: the payment system commission is 1 - 5% of the payment amount depending on the method of payment and is not refundable.
Work of some of the students
Сertificate
We send certificates to graduates anywhere in the world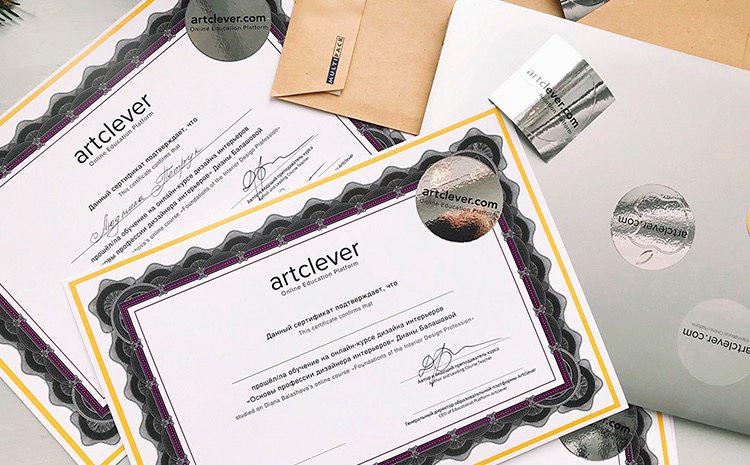 Essential materials
Pencil B, 2B, 4B.
Soft eraser
Drawing paper folder A3
Any sketchbook
Brushes Roubloff / Van Gogh / Cretacolor / Sonet:
Bristles flat from 0-16 (3-4 sizes)
Round synthetics (or columns) from 2-12 (2-3 sizes)
Palette
Paper / paint tapeч
Coal in thin sticks (3-5 mm), natural or charcoal pencil: Faber Castell / Sonet / Gretacolor
Gouache or tempera Gamma / Ladoga / Van Gogh / Sonet - 12 цв. + Separately the bank is white.
Watercolor White Nights / Ladoga / Van Gogh - 6-12 цв.
Tablet 40x60 / 35x55 / 50x70
Easel (optional)
Скачать референс-лист

Anna Skorobogatova

First flow student

First of all, many thanks for the opportunity to study this course! I gladly plunged into creative communication with you again. For a month and a half, I was painting at my dinner table at home in Moscow, in the woods in Lithuania and even at sea in Thailand! I like your comments - you are very motivating, you always pay attention to strengths and give recommendations on what and how we can do better. I like the subject of the course. I fully share your idea that it is necessary to learn from the best and recognized masters."Having seen enough" is equally important for an experienced artist, and for a complete amateur (like me)! In addition, the topic of the course is quite unique for our online education market: they traditionally teach either sketches in various techniques, or history of art. Your course combines both approaches. I like how the lessons are done. How perfectly chosen are the historical interiors for the entry and the final of the course. Everything is very elegant, sophisticated, intelligent. Couldn't be done better! Introductory lectures on artists are a great idea! And if you happen to re-edit/update the video, it's worth to add images of the pictures that you are talking about.

Maria Dzantieva

Second flow student

The course submerged me into infinite world of art magic, that captivates to the extent that it seems to be your only reality and everything else is held back in the backround ... When a pleasant time comes to an end, well, for example, you're finishing the book you've loved or when the Basic course was over, there is a feeling of mild sadness. But this time there is no such sadness, which at first seemed strange to me, but then I just realized that there was no feeling that something had ended either)) rather on the contrary, there is a realization that you've got a push, a jump, as if you've been tossed to a new high from where new propects are opening, and you know you're not coming down just yet and you have the opportunity to study new things further and from a different point of view .... Just read your comments from yesterday on assignment on Rothko and was urged to come back to it, so of course I've painted again))) And I understand that I will come back to every part of the course that reached out to me. And as for bits to which my mind hasn't found the way - I'm even more likely to return to them, because I want to understand them eventually))).

Ludmila Kabuk

Second flow student

I am extremely grateful to you for your kindness, for constructive criticism, for attention and detailed answers. We are lucky that we, as the first streams, were lucky to receive so much attention and detailed feedback on each work, this is what I came for - thoughtful supervision of the teacher and creative push that you give as a good teacher. The course changed me in a good way, gave me inner strength and confidence. Seeing the example of artists, watching their difficult lives leave no chance to complain about self. In return they give faith in success, the belief that notwithstanding your age or abilities you can always start from scratch, it's precious. I've been enriched by this course, I even became a bit smarter, it seems)). I may even dare to talk about art with someone))) I want to become distinct, and I want to fill all the gaps in technique, to catch up - I know it's gonna take more than one course or one book. I want to find my own style, to recreate myself as a creative unit, which probably is a long way, as long as the life itself, but some solid bricks have been laid to the foundation of this road, thanks to you. I really liked the course, it's so beautiful, you're beautiful, interiors, music - you created athmosphere, that's rarely seen at online schools. And, of course, I liked the very logics of the course, the way and the choice of personalities to show the dynamics of art trends. Seemingly very short lectures, but big enough to entice, to feel the taste and go deep, to read, to watch movies, programs, to study oevres at museums and through books. All in all, I feel like I've been given a chance to talk several different languages, to experience different conditions, to walk several different roads. This is precious and it's twice and thrice as valuable as the cost of the course. I wish your project to attract more students so that the school grows, I wish that many people learn, appreciate it and become "seven artists smarter" than before and, of course, I wish they learn to better understand themselves and engage in creative field.

Valentina Deterleeva

First flow student

It is a great honor and joy for me to study with you! Through this course I've got rid of fear of the small A5 format. Before my drawings at A5 were much worse than A4 or A3, and now it looks like it's comparable in quality! Special acknowledgement for extremely interesting films and books that I've been reading and watching thanks to you and in general for the history part of our lessons. I nearly forgot to thank the wonderful team of the Artclever project, without you I would not be here, guys. Thank you all very much for the excellent course and prompt tech support! You are wonderful!

Sergey Ponomarev

Art-director

To be honest I had doubts - how it all works. How will checks be performed during the studies, which is supposed to happen under the constant control and before the eyes of the mentor. However, having watched webinars and master-classes I realized that it's quite possible to study in this format. I'm grateful that Maria shares her skills and a fresh look at famous painters.

Luda Nikishina

Founder of the Brand Luda Nikishina

In my view Artclever has set a high standard of quality! Both a professional and a beginner can find smth interesting here. It's great that the opportunity to get education from the world's leading Institutes is now open for wide audiences! Especially it's relevant for our country. Among other things, Maria's course is filled with beauty! We have been friends for many years and I am confident in her professionalism and responsible and heartful approach. In this we are similar. Waiting for the new courses! Wishes of success to the project!

Daria Panfilova

artist

I've been following webinars and courses by Maria Pokrovskaya with great attention. Even being a classically trained painter every time I discover a lot of new things. I began to Maria's unique technique of composing faces - and it saves me loads of time.

Alexander Skomorovsky

HSE Student

Online format is the trend and necessity for a modern lifestyle, both for me and for my peers! I graduated from art school and did a few foundation courses, since I planned to pursue a degree in architecture. But the choice of university was still not easy. It's great that on Artclever I can take various introductory courses or webinars from teachers and schools of interest!

Maria Timofeeva

Photographer, florist

I am constantly looking for new creative opportunities and development, I have taken various courses in art more than once. I've been knowing Masha as a teacher for ages, and it was her course that gave me what I was looking for: I got rid of fear of the blank sheet, fear of experiments, I began to see the world around me in a new way, which is especially valuable for me as a photo artist. And now I will never forget basic rules of composition, I hope. Thank you Masha for a "magic kick", for tactfullness, expertise, for my new skills and self-confidence!

Vladimir Lee

Avia interior engineer

A promising start-up! Good job of the team! I work a lot, I fly around the world and for me personally online education is an excellent opportunity to continue developing my professional skills in design. Initially I enrolled in the British program with the British Higher School of Design, but I couldn't combine studies and job and was forced to abandon my dream. Therefore, I look forward to new online courses from the School on Artclever platform. And thanks for the option of English subtitles - you can practice the language.